CATEGORIES
RECOMMENDED SITES
Visual studio Xamarin rebuild failed no message
PROBLEM
The application gets an error while rebuild or publish, but it does not show the detail on the
output
screen.
FIX
Enable showing detailed messages on the output screen.
Tools => Options => Projects and Solutions => Build and Run => MSBuild project build output verbosity => Select a "
Diagnostic
"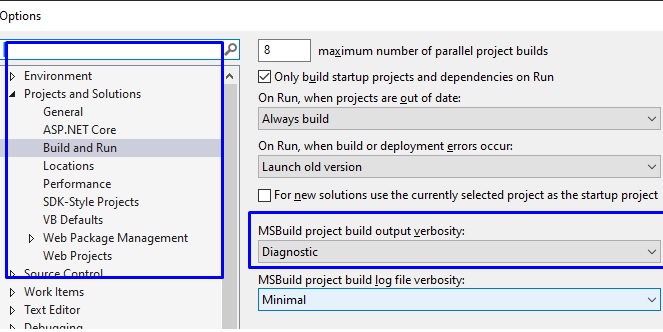 Author: Engin ATALAY
Date: 25.02.2020 16:46:18
View Count: 1244
COMMENTS
No comments yet. Be the first to comment who you are.
WRITE COMMENT